Protect the people we care about
Every surface. Every second. Everywhere.
A mask for your environment
Customers may often have high expectations when partaking in their dining experiences. And in today's increasingly digital world, you are able to hear just about everyone's opinions on their experiences, both good and bad. Though we may not be able to control whether your steak is cooked to just the right temperature or your drinks are refilled before having to ask, we can ensure the air quality and surfaces of your restaurant are clean and pathogen-free.
Now more than ever, this can be just as impactive to a diner's experience as anything else. In fact, in a recent survey conducted by CASPR, more than one-third of respondents stated they will still be very concerned about the sanitation of air and surfaces after the pandemic is managed. Furthermore, 64% of respondents said they would dine in a restaurant that had disinfection measures in place over another one.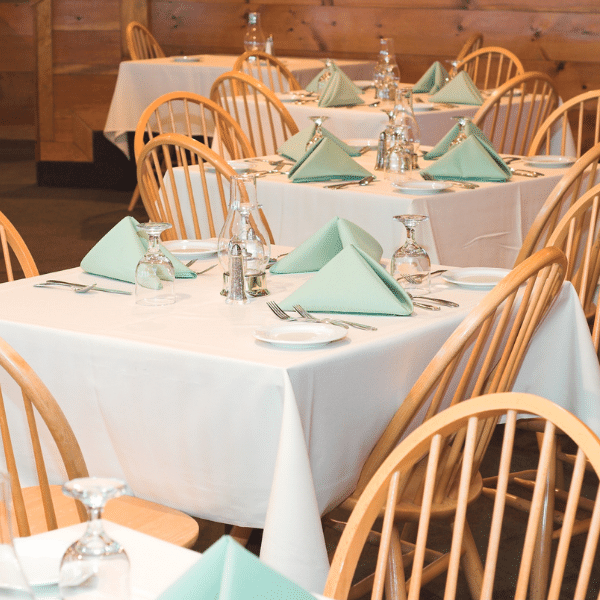 CASPR Technology
Having CASPR's solutions in your restaurant or food preparation areas means you and your customers can have peace of mind that the spaces are free from any bacteria, viruses or other pathogens that can affect their health. Even better, all of CASPR's solutions are safe for occupied spaces and are chemical-, VOC- and odor-free, so nothing gets in the way of your patrons' dining experiences.
CASPR's duct-mounted technology safely purifies air and surfaces through the HVAC system, providing full protection over all their spaces. The CASPR Compact unit is a mobile plug-n-play designed to be placed in smaller spaces, such as food prep areas, or where more concentrated coverage is needed. CASPR's ICE technology is ideal for ice machines and small walk-in coolers to control bacteria, mold, odors, and reduce other specific contaminants that could potentially spoil the food and its taste.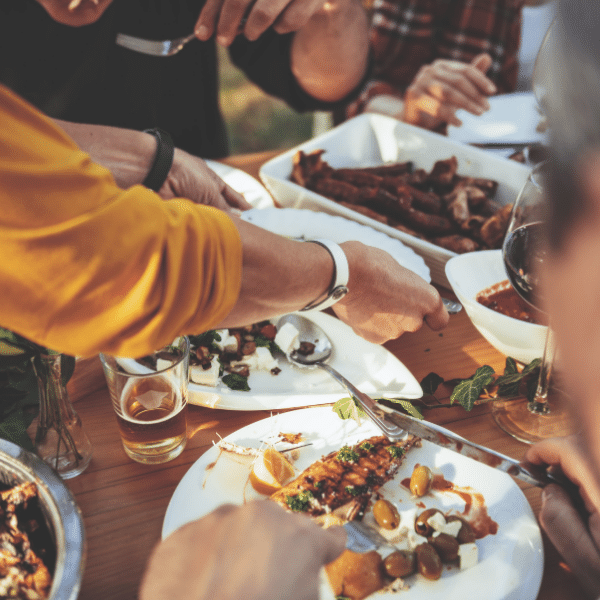 Taqueria El Vecino is continually searching for ways to make our restaurant a safe environment for our staff and our guests. The Covid-19 pandemic has made this effort more challenging. From the onset of the pandemic we have increased our cleaning and sanitation frequency and employed outside companies to help. All of these practices involve people. That creates a margin for error. We were looking for some help in keeping the Taqueria virus free that would fill in any gaps in our sanitation practices, and while researching high tech air filters, we found CASPR.
Rob Atherholt
Taqueria El Vecino, Decatur, GA
I wanted to allow my staff to feel comfortable that we were not only in an environment that is well disinfected on an everyday basis but also very safe against all viruses or pathogens that could make someone ill. We are now greater than 60 days past the installation process and I am happy to say that we have had zero cases of COVID throughout my staff. Also, the foot traffic within my bakeries has improved dramatically since I have made my customers aware of us installing CASPR. The air inside my bakeries is as safe as the air curbside and that makes me feel great. I could not be more pleased with my investment.
Terry Smith
Edgar's Bakery, Birmingham, AL
Our Solution
CASPR Products
CASPR Pro Duct-Mounted

Our duct-mounted units are installed in your existing HVAC systems where they will provide facility-wide coverage without any noise, odor, or residue. These units are optimally placed to ensure all oxidizing molecules exit the duct, circulate the targeted area, and land on all surfaces. The devices come in a variety of sizes to fit any situation. Our smallest unit covers 400 square feet, and our largest covers up to 5,000. Typically, a mixture of sizes is utilized.

CASPR Compact Unit

CASPR Tile

Always know your indoor spaces are protected with the all-new CASPR Tile. With 99.6% pathogen destruction of both air and surfaces, our one-of-a-kind technology effectively and continuously keeps your building and your people safe. It's easily installed in any tiled ceiling and is flexible enough to take with you if moving locations.

CASPR Transit Unit

CASPR Transit has been designed specifically for buses and trains to substantially reduce microbial populations, utilizing the Natural Catalytic Converter (NCC) technology. CASPR Transit will keep the air fresh and continuously disinfect both in the air and on surfaces.